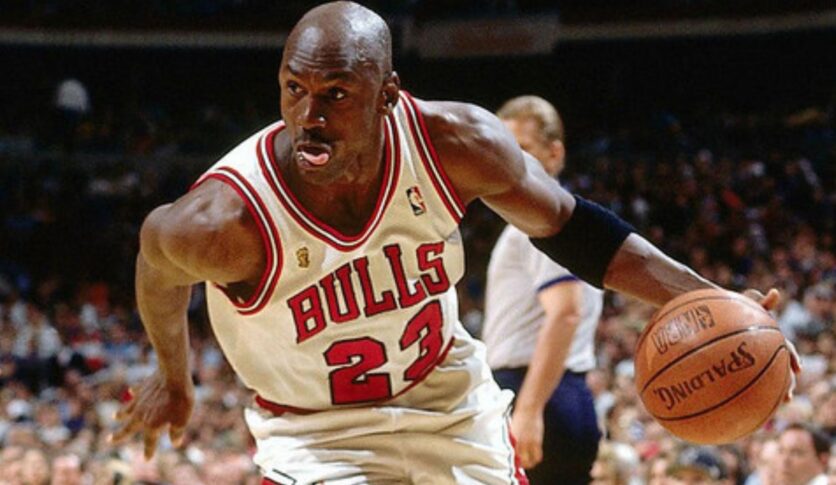 Get ready to discover the most epic one-on-one players in NBA history! We've compiled the top 5 legends who dominated on the court like no one else.
It's as good of a time as ever to reflect on some of the best players in the history of basketball. Many all-time greats have graced us with incredible displays of athleticism and skill, but who stands apart in one-on-one play? Who has earned their place among the elite few who developed an incomparable ability to take on any defender head-to-head? Today we'll be counting down our picks for the top 5 one-on-one players in NBA history!
Criteria for selecting the top one-on-one players
To select the five greatest one-on-one players in NBA history, we based our rankings on the following criteria:
Scoring ability
Offensive moves
Defensive skills
Championships and accolades
Top 5 One-On-One Players In NBA History
5. Hakeem Olajuwon
Hakeem Olajuwon was one of the most dominant centers of his era. Standing at seven feet tall, the 12-time All-Star was a force to be reckoned with on both offense and defense. His footwork and post moves were unparalleled, allowing him to score with ease from anywhere on the court. But it wasn't just his scoring ability that made him a great player – Olajuwon was also a fierce defender. He used his height and quickness to block shots and steal the ball from his opponents.
During his career, Olajuwon played for the Houston Rockets and the Toronto Raptors. The Nigerian led Houston to two NBA championships in 1994 and 1995. He was named the NBA Finals MVP in each of them and scooped up the MVP award itself in 1994.
4. Allen Iverson
Allen Iverson was a small guard who played with a big heart and left an indelible mark on the NBA. Known for his speed and quickness on the court, 'The Answer' was able to blow past his opponents and score at will.
That said, Iverson was not just an offensive powerhouse. The four-time scoring champion was also a tenacious defender who could steal the ball from his opponents, making him a complete player. It was this combination of skills that won him the NBA MVP in 2001, as well as his leading the Philadelphia 76ers all the way to the NBA Finals that same year.
3. LeBron James
LeBron James is undoubtedly one of the most dominant one-on-one players in NBA history. His impeccable skills, combined with his physical prowess, are the driving forces behind his success. The four-time MVP is an absolute physical specimen, with his size and strength allowing him to overpower and outmaneuver his opponents with ease.
Besides his scoring prowess, James is also a skilled passer, able to create and ease scoring opportunities for his teammates. This has led to his teams' success across multiple seasons and led him to four NBA championships. It is no wonder that he has been named an All-Star an impressive 19 times in his career.
2. Kobe Bryant
Kobe Bryant was a true basketball legend who left an indelible mark on the game. The former shooting guard had incredible one-on-one skills, which he honed through years of practice and dedication. With a wide variety of offensive moves at his disposal, including his signature fadeaway jump shot, Bryant was almost impossible to guard.
During his illustrious career, Bryant won five NBA championships with the Los Angeles Lakers. Yet, his impact on the sport went far beyond his on-court achievements. The 2008 MVP was a role model and admired his work ethic, determination, and unwavering commitment to excellence. Besides his 18 All-Star selections, Bryant also received numerous accolades throughout his career. These included two Olympic gold medals and two NBA Finals MVP awards.
1. Michael Jordan
Michael Jordan is widely regarded as the greatest basketball player of all time, and his one-on-one skills are a big reason for that. Jordan's dynamic scoring ability saw him put up points from any spot on the court. Whether it be through his lethal mid-range jump shot, his quick first step, or his incredible athleticism, the ball usually found its way in. Additionally, the six-time MVP's tenacity on defense made him formidable, capable of shutting down even the most skilled of players.
Jordan's one-on-one skills proved instrumental for the Chicago Bulls. They not only won him 10 scoring titles, but helped Chicago win six NBA championships. His ability to take over a game and come up clutch in big moments made him a vital asset to the team.
"Michael Jordan" by mccarmona23 is licensed under CC BY 2.0.