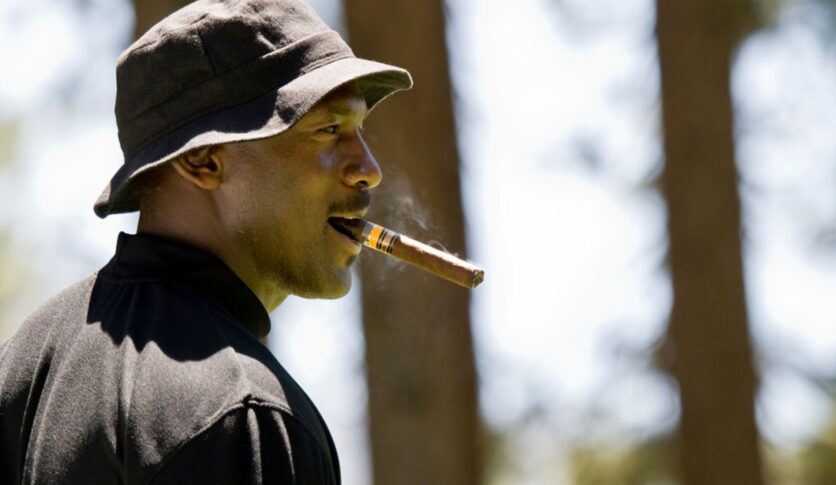 Discover the top five NBA players with the highest net worth! We'll dive into their riches and see what made them amass such a fortune. This is a list you won't want to miss.
In the world of professional basketball, net worth is a measure of a player's financial success. It takes into account a player's salary, endorsement deals, investments and other sources of income. While winning championships and earning accolades is the ultimate goal for most NBA players, achieving a high net worth is also a significant achievement. In this article, we'll take a look at the five NBA players with the highest net worth.
5. Shaquille O'Neal – $400 million
With an estimated net worth of around $400 million, much of which he earned during his successful basketball career, Shaquille O'Neal has made some savvy investments outside of the sport that have helped to grow his wealth.
The former LA Lakers center has invested in a variety of businesses. These include fast-food chains Five Guys and Papa John's, as well as Google during its early days. They've proven to be quite lucrative undertakes.
O'Neal has also established himself as a media personality. The American has worked as a sports commentator and analyst for several networks, including TNT and ESPN. He even does DJing under the stage name "DIESEL".
4. Junior Bridgeman – $600 million
Ranking fourth on the list of NBA players with the highest net worth is Junior Bridgeman. This one is a bit of a special case. Unlike the other four players on this listing, the former Milwaukee Bucks forward never made over $350,000 per season in his 12-year playing career. He never won an MVP award or an NBA championship either for that matter.
In fact, most of Bridgeman's fortune has come from smart investments in the fast-food chain. He also bought Ebony and Jet magazines for $14 million in 2020. To this day, his current net worth is now estimated to be around $600 million.
3. Magic Johnson – $600 million
Once a star point guard for the LA Lakers, Magic Johnson now thrives as a business mogul. His estimated net worth is $600 million. His incredible business savvy has earned him partnerships with renowned companies like Starbucks. With smart investments in urban real estate, his wealth keeps on growing.
Besides his investments, Johnson has also been successful in the world of sports broadcasting. He has worked as a commentator for ESPN and TNT. Plus, he owns a stake in not one, not two, but THREE LA-based teams. These are the Major Baseball League's Los Angeles Dodgers, Los Angeles FC of the Major League Soccer, and the Los Angeles Sparks from the Women's National Basketball Association.
3. LeBron James – $1 billion
Taking second on the list of the NBA players with the highest net worth is LeBron James. In June 2022, Forbes declared him a billionaire with a net worth of $1 billion. The LA Lakers forward is the first active NBA star to achieve this feat. He ranks as the fourth-highest-paid athlete of 2023 and the third-best-paid player in the league for the 2023-24 season.
Aside from his basketball earnings, James has also invested wisely. The four-time NBA champion is a partner of the Fenway Sports Group. This has made him a part-owner of renowned sports teams, such as the Major Baseball League's Boston Red Sox and the English soccer club Liverpool FC. He also founded SpringHill Entertainment, a production company that has produced several successful TV shows and movies, and in several startups, including Blaze Pizza, which has become a wildly successful fast-food chain.
1. Michael Jordan – $2 billion
Really, who else was it going to be? Michael Jordan topping a list of the richest NBA players seemed a forgone conclusion right from the start. Many regard this man as the greatest basketball player of all time. So it's only natural that his wealth would reflect that, with Forbes estimating that he has a net worth of $2 billion.
Despite his iconic status, Jordan was the league's highest-paid player in only two of his 15 seasons. Much of his wealth has come off the court instead. The six-time NBA champion and five-time MVP's fortune comes from a variety of sources. He has enjoyed lucrative endorsements from clothing companies such as Nike and Hanes. He also owns the Charlotte Hornets, an NBA team valued at $1.7 billion, and part-owns NASCAR team 23XI Racing.
"Michael Jordan" by simplistic.designs is licensed under CC BY-NC-ND 2.0.