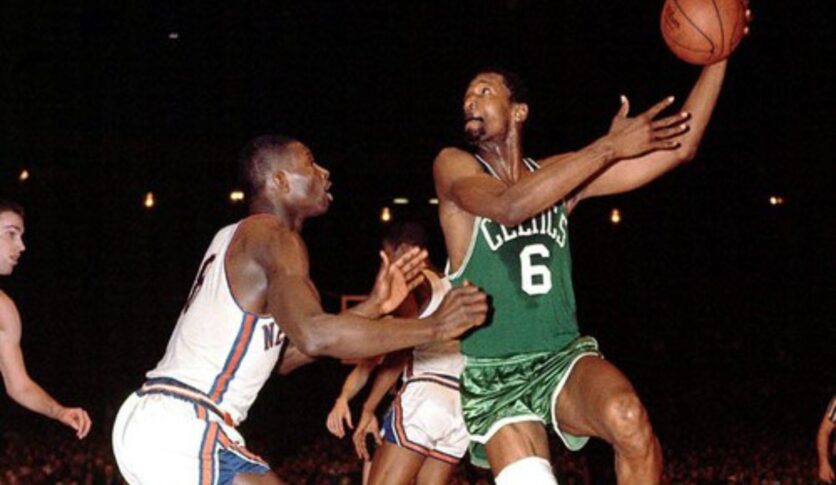 Let's hit the court to discover the best defenders in NBA history. We'll explore the players who've earned their place on this exclusive list and learn about the incredible skills that made them legendary.
Basketball is a game of both offense and defense. While scoring points may be the most exciting part of the game, it's the defense that often wins championships. The best defenders in NBA history could shut down even the most talented scorers. They had rare a combination of physical ability, mental toughness, and strategic thinking. In this article, we'll be taking a closer look at the top 5 defenders in NBA history and analyzing what made them so successful. We'll examine their playing styles, their physical and mental attributes, and the strategies they used.
5. Dennis Rodman
Dennis Rodman is perhaps the most unconventional player on this list. The former Chicago Bulls star was never known for his offensive skills, but he was a formidable rebounder and defender. He claimed five championships in his career, and scooped the NBA's Defensive Player of the Year twice.
Rodman's defensive skills were rooted in his incredible hustle and tenacity. The Hall of Famer was never afraid to dive for loose balls or crash into opponents in pursuit of a rebound. He made the NBA's All-Defensive Team eight times and won seven rebounding titles.
4. Gary Payton
Gary Payton, also known as "The Glove," was one of the most tenacious defenders in NBA history. Payton played for several teams over the course of his career, but he is perhaps best known for his time with the Seattle SuperSonics. His incredible work ethic and his attention to detail set him apart. He was also known for his trash-talking, which often got into opponents' heads and threw them off their game.
In 1996, Payton became the first and only point guard to win the Defensive Player of the Year. He even averaged the most steals that year at 2.9 per game. He also made the All-Defensive Team nine times and won an NBA championship with the Miami Heat in 2006.
3. Tim Duncan
Tim Duncan is one of the most successful players in NBA history. The power forward won five championships with the San Antonio Spurs. He was also a 15-time NBA All-Star and a 2-time NBA MVP. But while Duncan was known for his offensive skills, he was also an excellent defender.
Duncan's defensive skills were rooted in his incredible basketball IQ. He always seemed to be in the right place at the right time, and he was able to anticipate his opponent's moves before they even made them. Duncan was also a great rebounder and made the All-Defensive First-Team eight times.
2. Hakeem Olajuwon
Hakeem "The Dream" Olajuwon is another player who is often mentioned in discussions of the best defenders in NBA history. The Nigerian spent his entire career with the Houston Rockets, and he won two NBA championships with the team. He was also a 12-time NBA All-Star, a 2-time NBA Defensive Player of the Year, and a 1-time MVP.
Olajuwon was known for his incredible footwork and agility. He was able to move around the court with ease, and he often used his quickness to steal the ball from opponents. The center was also an excellent shot-blocker, leading the league in blocks per game three times (1990, 1991, 1993) as well as rebounding (1989, 1990).
1. Bill Russell
Bill Russell is widely considered to be one of the best defenders in NBA history. He was the anchor of the Boston Celtics' defense during their dominant run in the 1960s. Over the course of his 13-year career, Russell won an incredible 11 NBA championships. He was also a 5-time NBA MVP, a 12-time NBA All-Star, and a 4-time rebounding champion.
What really set Russell apart was his incredible ability to block shots. He was a master of timing and positioning, and he often swatted away shots from much taller opponents. Russell's defensive prowess was so great that he once famously said, "The idea is not to block every shot. The idea is to make your opponent believe that you might block every shot."
"Bill Russell" by Kip-koech is licensed under CC BY 2.0.