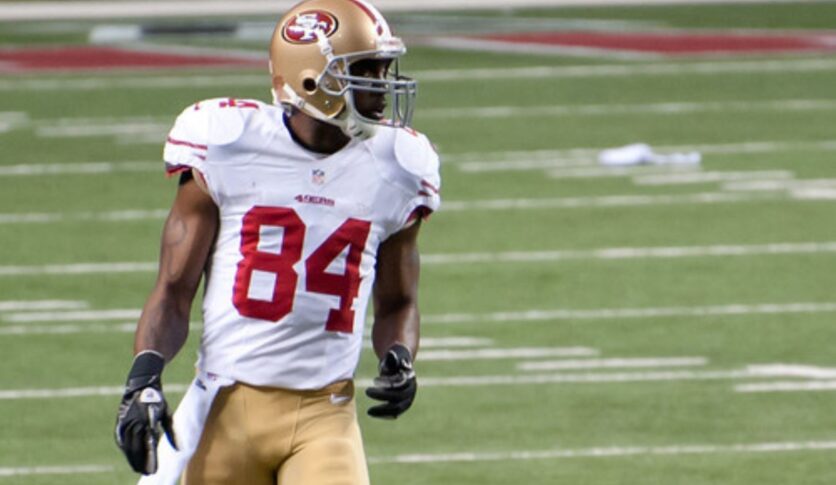 Join us on a journey to discover the top 5 players to never win a Super Bowl. Let's explore their feats and celebrate the incredible talents that made them legends in their own right.
Winning a Super Bowl is the ultimate goal for any professional football player. It represents the pinnacle of success and solidifies a player's legacy in the sport. While many great athletes have had the honor of hoisting the coveted Lombardi Trophy, some went without. These players, often referred to as the "best to never win," left an indelible mark on the game. They proved that greatness extends beyond the realm of championship titles. In this exploration of the top 5 players to never win a Super Bowl, we will delve into their extraordinary careers, near-misses, and enduring legacies.
5. Bruce Matthews (1983-2001)
Bruce Matthews was a master of his craft and a linchpin of offensive line excellence. The player embodied the essence of durability and consistency. He excelled in multiple offensive positions, which showcased his versatility and football IQ. His remarkable career spanned an astounding 19 seasons.
Matthews amassed an incredible 14 Pro Bowl selections and seven First-Team All-Pro honors. He made one Super Bowl appearance in 1999. This was when he and the Tennessee Titans played the St. Louis Rams in Super Bowl XXXIV. The Rams won 23-16 to deny the Titans a first postseason title in franchise history.
4. Bruce Smith (1985-2003)
Bruce Smith was the ultimate terror on the defensive side of the ball. The defensive end established himself as one of the most feared pass rushers in NFL history. Despite being on our list of players to never win a Super Bowl, Smith's career speaks for itself. His list of accolades is staggering. He not only had eleven Pro Bowl selections, but he won two NFL Defensive Player of the Year awards and made a record-breaking 200 career sacks.
Smith lost four straight Super Bowls with the Buffalo Bills from 1990 to 1993. Even so, the Hall of Famer still made 14.5 sacks in 20 career playoff games. His legacy serves as a testament to the impact anyone can have on the game, even without the ultimate team triumph.
3. Randy Moss (1998-2010, 2012)
Randy Moss was a true embodiment of sheer athleticism and breathtaking skill. Many regarded him as one of the most dominant wide receivers. Moss redefined the position with his unparalleled combination of size, speed, and leaping ability. However, even with his otherworldly talent, a Super Bowl ring eluded him.
Moss made the Super Bowl twice in his career, but he lost each time. The wide receiver first tasted defeat with the New England Patriots in 2007 in the Super Bowl XLII. He lost again six years later with the San Francisco 49ers in the Super Bowl XLVII. Still, Moss had some remarkable achievements. These included seven Pro Bowl selections, four First-Team All-Pro nods, and a record-breaking 23 touchdown receptions in a single season.
2. Dan Marino (1983-1999)
Dan Marino was a name synonymous with quarterback excellence. His unparalleled throwing ability and quick release revolutionized the position. Marino rewrote the NFL's passing record books and captivated fans with his laser-like accuracy. He had nine Pro Bowl selections, three First-Team All-Pro nods, and the 1984 NFL MVP award.
In his record-setting 1984 season, Marino threw 5,084 yards and made 48 touchdowns. His performances helped the Miami Dolphins end the regular season with a 14-2 record. The Dolphins won the AFC Championship Game that year, but lost to the San Francisco 49ers 38-16 in the Super Bowl XIX.
1. Barry Sanders (1989-1998)
Barry Sanders is perhaps one of the greatest running backs in NFL history. His lightning-quick speed, elusive moves, and jaw-dropping agility made him a formidable foe. Sanders tops our list of players to never win a Super Bowl, having amassed an impressive list of achievements. These include ten Pro Bowl selections, four rushing titles, and the 1997 NFL MVP award.
Sanders spent his entire career with the Detroit Lions. In this period, Detriot struggled to build a championship-caliber roster around him. This meant the two-time Offensive Player of the Year never played in the Super Bowl. In 1991, he came tantalizingly close to the showpiece event, but fell short in the NFC Championship game.
"Randy Moss | San Francisco 49ers" by Seatacular is licensed under CC BY-NC-SA 2.0.