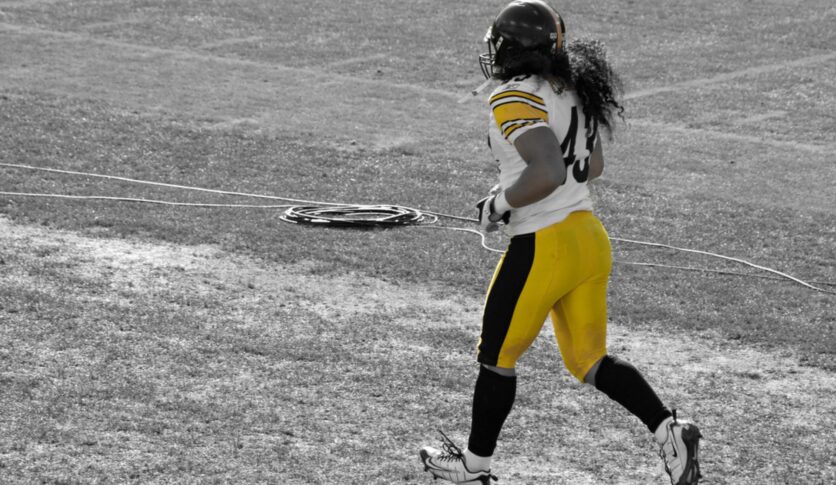 Ready to find out who is the greatest safety in NFL history? Look no further! In this list, we've ranked the top five safeties to ever grace the football field.
Safeties hold a vital role in American football. They contribute to both the defense's pass coverage and run-stopping capabilities. As the last line of defense, these players are responsible for preventing big plays and securing the field's back end.
This list honors five exceptional athletes who have etched their names in NFL history as the best safeties to ever grace the gridiron. Each of these players showcased unique skill sets. Throughout their illustrious careers, they not only dominated the field but also left an enduring impact on the game.
5. Paul Krause
Paul Krause is undeniably one of the greatest safeties in NFL history. Playing primarily for the Minnesota Vikings from 1968 to 1979, Krause showcased his exceptional skills on the gridiron. His most impressive feat is his record 81 career interceptions. This accomplishment highlights his unrivaled ability to read opposing offenses and anticipate plays.
Throughout his career, Krause's ball-hawking prowess was a game-changer. He constantly thwarted the efforts of opposing quarterbacks and provided invaluable turnovers. Beyond his interception record, he also accumulated numerous accolades. These include eight Pro Bowl selections and three First-Team All-Pro honors.
4. Troy Polamalu
When talking about electrifying and dynamic safeties, one name stands out. That is Troy Polamalu. Bursting onto the scene with the Pittsburgh Steelers, Polamalu redefined the safety position. From his wild, flowing hair to his ferocious playing style, he captivated fans with his brilliance and on-field instincts.
Polamalu's innate ability to read plays seemed almost supernatural. The safety consistently found himself at the right place and time. His acrobatic leaps and seemingly impossible tackles left spectators in awe. Polamalu also covered receivers like a cornerback and deliver bone-crushing hits like a linebacker. He was an integral part of the Pittsburgh Steelers' storied defense. His performances won eight Pro Bowl selections and two Super Bowl rings.
3. Larry Wilson
Larry Wilson spent his entire career with the St. Louis Cardinals from 1960 to 1972. The safety was a model of consistency and excellence. His ball-hawking abilities were unparalleled, as evidenced by his impressive 52 career interceptions. This showed his knack for reading opposing offenses and making critical plays.
The Wildcat" collected numerous accolades. Among them were eight Pro Bowl selections and five First-Team All-Pro honors. In recognition of his immense impact on the game, he made the Pro Football Hall of Fame in 1978.
2. Ken Houston
Ken Houston stands tall as one of the all-time great safeties in NFL history. During his spells with the Houston Oilers and the Washington Redskins from 1967 to 1980, Houston consistently demonstrated his prowess on the gridiron. He excelled in both pass coverage and run defense, making him a true force to be reckoned with on the field.
Houston's knack for reading plays and exceptional ball-hawking abilities led to 49 career interceptions. He was not only an exceptional defender but also a gifted tackler. His talents earned him 12 Pro Bowl selections, two First-Team All-Pro honors, and his induction into the Pro Football Hall of Fame in 1986.
1. Ronnie Lott
Ronnie Lott's ferocious playing style and unmatched leadership had no equal. As a standout player for the San Francisco 49ers and later the Los Angeles Raiders, Lott's versatility was on full display. He seamlessly transitioned from cornerback to safety without missing a beat. His bone-crushing hits became the stuff of legends. They made him one of the greatest defensive backs in the game's history.
But Lott wasn't just a fierce defender; he was a master of the game, always one step ahead of the competition. His 63 career interceptions and countless game-changing plays are a testament to his keen football IQ. With ten Pro Bowl selections, eight First-Team All-Pros, and four Super Bowl rings, Lott's career was one of a kind.
"File:Troy Polamalu 2008.jpg" by Andy is licensed under CC BY 2.0.