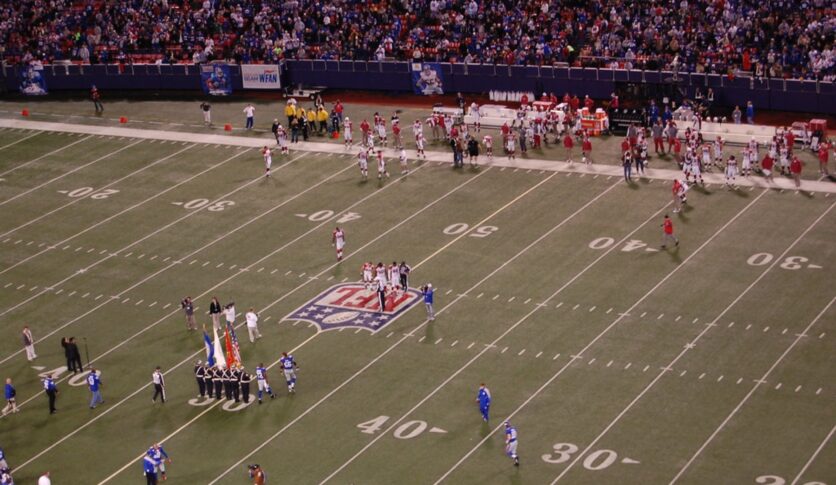 Explore the exceptional careers and unparalleled contributions of these legendary NFL linebackers.
Football is a game defined by hard-hitting action, strategic plays, and remarkable athleticism. At the heart of this gridiron symphony, there exists a breed of warriors. They stand tall, ready to disrupt offenses and inspire their teammates with every bone-crushing tackle. These unsung heroes, known as linebackers, hold a special place in NFL history. They are the fearless guardians of the field. In this exploration of the top five linebackers in NFL history, we embark on a journey through the annals of football lore. We unearth the legends whose impact reverberates even today.
5. Jack Lambert
In the heart of the Steel City, amidst the roar of the crowd and the clash of helmets, one man emerged as the epitome of toughness and tenacity. His name was Jack Lambert. He embodied the grit and determination that defined the legendary Pittsburgh Steelers' defense of the 1970s. His menacing glare and toothless snarl struck fear into the hearts of opponents.
Lambert was a relentless force, always hungry for the next bone-jarring hit. But it wasn't just his ferocity that set him apart. It was his innate understanding of the game and his ability to rally his teammates around him. He orchestrated Pittsburgh's dominance, leading the outfit to four Super Bowl championships.
4. Junior Seau
When it comes to the embodiment of versatility and sheer brilliance on the football field, few can match the greatness of Junior Seau. He showcased an unrivaled combination of athleticism, intelligence, and instinct. Whether it was stuffing the run with bone-crushing tackles or dropping back for game-changing interceptions, Seau's impact knew no bounds.
Seau's ability to excel in all aspects of the game makes him one of the elite linebackers in NFL history. But it was not just his physical gifts that set him apart; it was his passion for the game. It was infectious. The former San Diego Charger star's presence on the field was magnetic. He never won a Super Bowl, but did earn 12 Pro Bowl selections and six First-Team All-Pro honors.
3. Dick Butkus
In the annals of football history, one name stands tall. One that is synonymous with raw power and unrelenting aggression. That is Dick Butkus. He was a force of nature, wreaking havoc with bone-crushing hits and unmatched ferocity. But what truly set Butkus apart was his unrivaled football instincts. His ability to diagnose plays, shed blocks, and make bone-jarring tackles was nothing short of awe-inspiring. He was the definition of old-school toughness, a throwback to a different era. One when the game was played with a different kind of intensity.
Born in Chicago, Butkus played only for the Chicago Bears between 1965 and 1973. The middle linebacker won the Defensive Player of the Year twice. He earned eight Pro Bowls and made the First-Team All-Pro six times.
2. Ray Lewis
Ray Lewis was a larger-than-life figure. He commanded the field with his magnetic presence and unparalleled intensity. From the moment he stepped onto the gridiron, the only way for him was up. With his signature dance and fiery speeches, Lewis became the heartbeat of the Baltimore Ravens' defense.
But Lewis wasn't just a motivator; he was a force to be reckoned with on the field. His instincts, speed, and unyielding pursuit of the ball were second to none. They made him one of the most dominant linebackers to ever play the game. His performances helped the Ravens win two Super Bowls, and made him the MVP in 2001.
1. Lawrence Taylor
Lawrence Taylor, known simply as "LT," stood as a towering figure in the pantheon of greatness. The linebacker possessed an uncanny ability to disrupt offenses. His impact extended far beyond his staggering statistics and three Defensive Player of the Year awards. He forced teams to adjust their entire game plans to contain his explosive presence.
Taylor was a force to be reckoned with on the football field. From 1984 through 1990, the New York Giants icon produced double-digit sacks every single season. He even had a jaw-dropping career-high of 20.5 in 1986. In the 1986 season, Taylor's dominance was so complete that he was even named the league's Most Valuable Player. He followed it up with the first of his two Super Bowl titles.
"Ceremonial coin toss with special captains including Lawrence Taylor 10/25/09, Giants Stadium" by Bari D is licensed under CC BY-ND 2.0.